The Big News of the Day is that the Bonnie Doone Manor-on-the-Beach has been sold. The Manor will be Under New Management and we wish them well in their new venture.
Enjoy the photos and comments submitted by guests who have stayed with us over the years!
Meet The Barnes Family: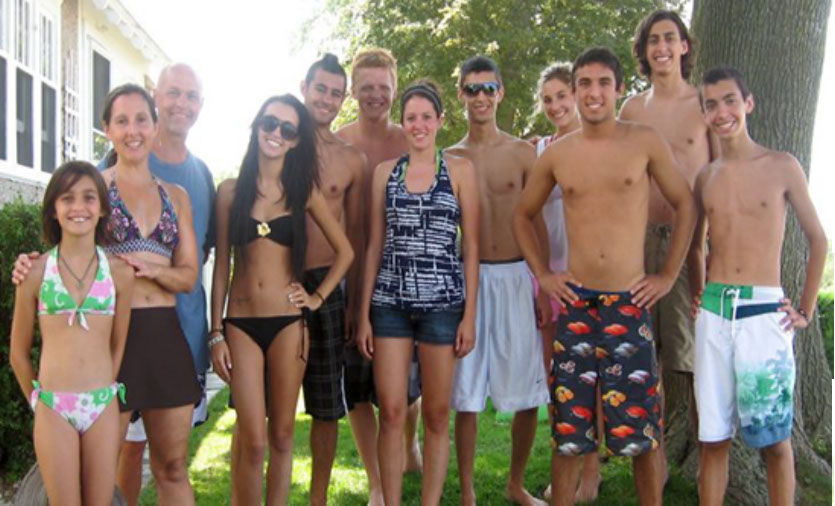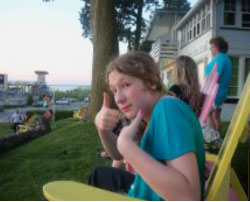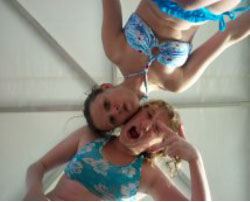 Alison and Samantha have a lot of fun at Bonnie Doone and wanted to share some of their photos.
Meet The Jones Family:
They are a 4th Generation Bonnie Doone Family who come from all over the US to spend family time together.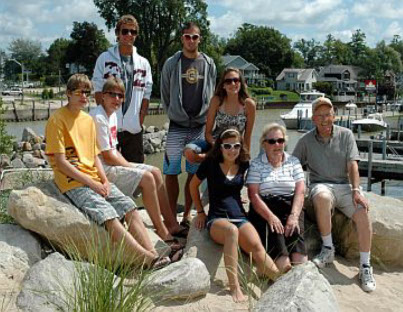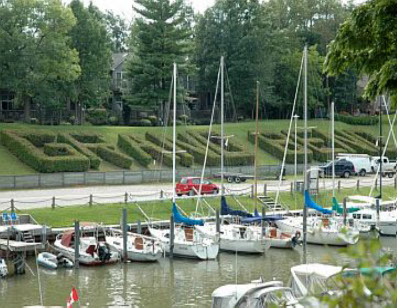 Tom & Dawn Jones of California with 6 grandchildren
Grand Bend Harbour, July 2009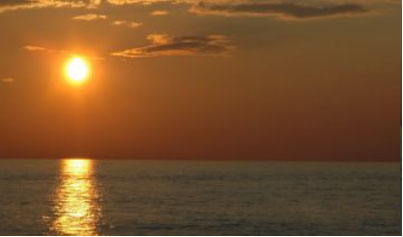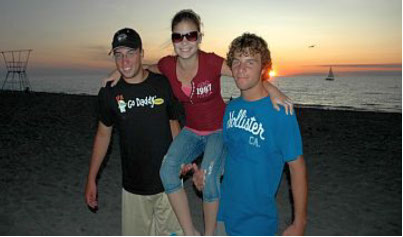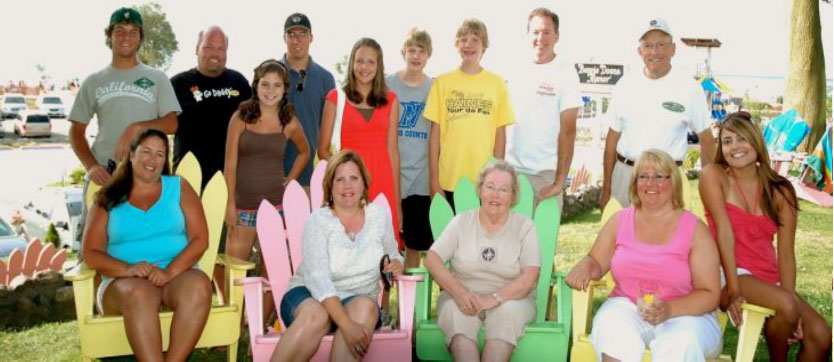 Tom and Dawn Jones (California) and their family (California, Chicago, Indianapolis) July/2009
Meet The Otzel Family:
This multi-generational family has been staying at Bonnie Doone for almost 20 years.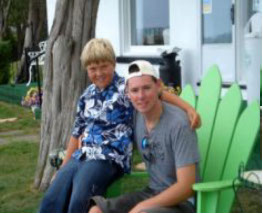 Our Grandson & Nephew My Husband's favourite spot The Best Waves!
Meet The Jones/Borger Cousins:
These cousins have been enjoying Bonnie Doone hospitality since 2004. All the photos have been taken across the river showing Bonnie Doone in the background.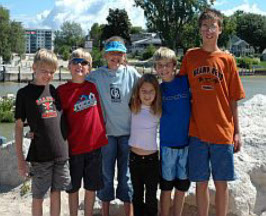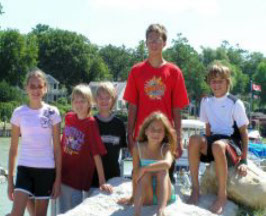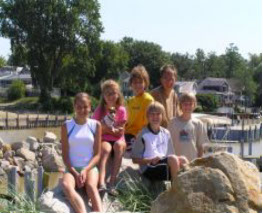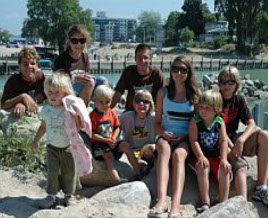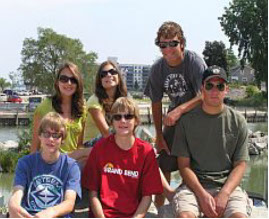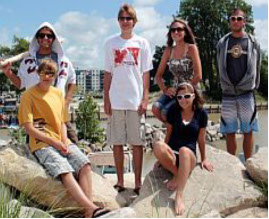 Meet Bayda:
Bayda has been visiting Bonnie Doone since she was two years old. She is looking forward to spending her 5th summer vacation laying around in the sun and catching some waves. Here are some of our favorite photos of Bayda, in one of her favorite places. Paul & Amy D.